A Fish out of Water is a quiet film, the antithesis of the Hollywood action-packed blockbuster. Eerily beautiful, this film explores the vulnerability, struggles, and cultural sensibilities of a generation of Taiwanese.
The story centers around an ordinary Taiwanese couple whose crumbling relationship is further complicated by their son's enigmatic search for his past life in a distant, parallel world. Their oddly healing journey to find peace for their mentally disturbed boy is a poetic narrative that lays bare the desires and anxieties of all those stranded at the bottom of Taiwanese society.  
A Journey Across Waters
The story starts with an eight-year-old boy, Yi-An, who inexplicably recalls a vivid past life and embarks on a stubborn journey to look for his "past parents." Though his memories are too vivid and strangely specific to be dismissed as untrue, they don't correspond to any aspect of his real experience.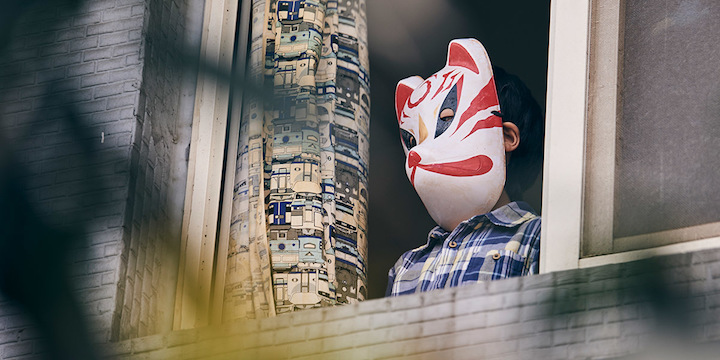 Behind Yi-An's mysterious quest, lies the suffering of his current parents, Haoteng and Yaji. Haoteng runs a pan-fried bun shop that he inherited from his father.  Haoteng finds the work unrewarding, but carries on because his late father was so emotionally involved in the family business. His wife Yaji, a real estate agent in a stalled economy, has to balance career and family obligations. The couple was on the verge of divorce when Haoteng's father died, and their son Yi-An ran away in a desperate desire to find his past parents. Such deep family strife is also present in modern Taiwanese society. Young couples burdened by the responsibility of caring for both aging parents and young children is an important issue in Taiwan today. This is reflected in the Taiwanese government's June 2015 Long-Term Care Legislation, which acknowledged family members as recognized caregivers.
The parents' suffering culminates in a road trip to help Yi-An search for his imaginary world which they hope will result in peace for their son. Their journey reveals the depth of his mystery and ends in the Japanese fishing town of Toyama. It is an exact replica of Yi-An's memory and in it lives a couple who match the boy's description of his imaginary parents.
A Life Between Worlds
Director Lai wrote the script for A Fish out of Water while caring for his divorced parents and he infuses many of his own experiences into the making of this movie. The movie describes domestic details with bittersweet precision: Haoteng's doleful attempt to host a family birthday party with one parent absent, the parent-teacher conference in which Yaji's most gnawing worries are gently confirmed, and Yi-An's obsession with watching trains pass by, all of which add to the intense emotional undertow.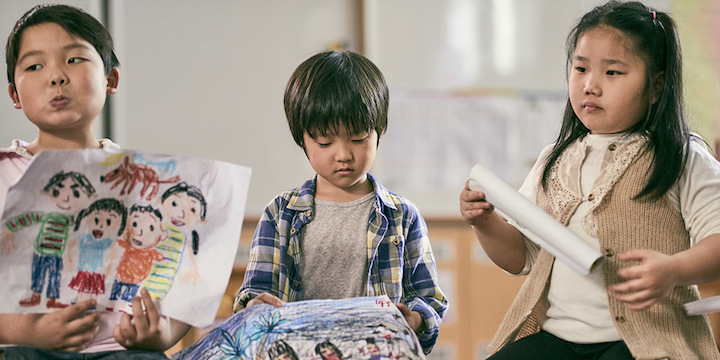 However, Lai has little interest in psychoanalyzing his characters. Instead, he gives them all, including Yi-An with his confounding thought process, plenty of breathing room and invites viewers to draw their own conclusions and find their own inner peace. For Director Lai, the root of the boy's alternative past proves less important than the impact. It first alienates, then oddly unifies his family.
A History in Between the Imbricating Space-times of Modern East Asia
The history leading to the development of Taiwan's sociological angst is reflected in the travails of this one family. It is telling that Yi-An's Chinese-speaking past parents nonetheless lived in a Japanese fishing village, a real place miles away from Taiwan's familiar surroundings.The filmmaker does not specify time or location of this village from Yi-An's memory, effectively allowing viewers to construct their own space-time continuum. But the linguistic structure in the village is designed to remind us of Taiwan's sense of historical displacement.
Taiwan was a Japanese colony from 1895 until the end of the Second World War, during which time the Taiwanese were pushed to study Japanese. The Chinese Nationalist government took over the island when Japan surrendered in 1945, and turned it into their own political refuge after their defeat in the ensuing Chinese Civil War. Taiwanese have mixed feelings about their colonial past.
While colonial domination was resented, many people also remember the period as a phase of rapid modernization.
With each turn of history, the Taiwanese were encouraged to adapt different identities, only to have them denounced when the next rulers came along. The imposition of many different "native" languages created a societal identity crisis in which many people felt they were living with one foot in the past and one in the present. In the film, Yi-An's inability to identify with his present surroundings and his quest for a past life in a culturally different world reflects his country's overall struggle. The waterfront village discovered in the final scenes, although a mental falsehood, is an idyllic nowhere created to reflect the complexity of Taiwan's history. In that way, one family's tale becomes the story of an entire country.
The views expressed here are those of the author, and do not necessarily represent the views of the Asia Pacific Foundation of Canada.