Following a series of vaccination scandals over the last few years, China is now drafting a new health act that not only guarantees the right to health care as a fundamental human right, but also provides provisions to strengthen the management of the country's vaccine products and policies.
From 2013 to 2016, a series of vaccine scandals were attributed to the deaths of 21 infants. More recent vaccine scandals have been linked to the Jilin province-based pharmaceutical firm Changsheng. In November 2017, regulators discovered that both Changsheng and Wuhan Institute of Biological Products sold more than 652,000 ineffective DPT (Diphtheria, Pertussis (whooping cough), and Tetanus) vaccines. And in July 2018, a whistleblower from Changsheng informed authorities that the company fabricated production records of rabies vaccines.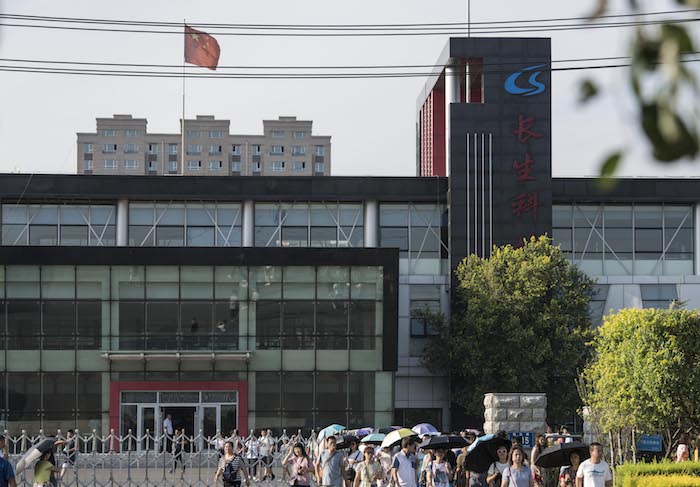 No fatalities were directly attributed to the Changsheng scandal, but it has drawn a heightened level of public attention in China. An essay on the vaccine scandal, The King of Vaccines, which was published on WeChat on July 21, 2018, went viral, generating a public outcry. The essay points out that the same three pharmaceutical industry executives were implicated in the most egregious vaccine scandals of recent years, including the faulty vaccines produced by Changsheng (2018). Following the posting of this essay there was an outpouring of criticism of the Chinese Government, and parents began to organize to demand more information from authorities.   
The King of Vaccines suggests that the reckless behaviour of these firms paid off; they acted with impunity for more than a decade and their profits grew. In addition, these companies maintained virtual monopolies in China's Hepatitis B and rabies vaccine markets, the essay concludes.
The recurrence of vaccine scandals in China raises a puzzling question. How is it possible that the Chinese state, which uses state-of-the-art technologies in so many other realms of life, has not used those capabilities to monitor vaccine safety? A two-part explanation points to the nature and frequency of the procurement process, and authorities' willingness to shield some manufacturers from legal consequences.
Government Reaction to Vaccine Scandals: Punitive Actions & Protest Crackdown   
The King of Vaccines implicitly suggests that Chinese authorities have been lax in punishing the main culprits, putting at risk the lives of millions of infants. The political implications of this widely-distributed essay did not escape the attention of China's top leaders, who sensed a political crisis in the making. To avert this crisis, the regime deployed a twin strategy of punitive measures and suppression of public protest.
In July 2018, Chinese President Xi Jinping addressed the issue in person, declaring that: "The violations by Changsheng are serious and appalling." The government announced swift measures to punish those responsible for the Changsheng scandal, including the sacking of four high-level officials in Jilin province, and the investigation of two other officials. In addition, 35 mid-level officials were disciplined, and later the police arrested four Changsheng executives, including CEO Gao Junfang. Finally, in October 2018, the Chinese government imposed a record US$1.3-billion fine on Changsheng.
While the Chinese regime takes a punitive approach towards such culprits, it also suppresses any kind of public protest. The government deleted The King of Vaccines from WeChat one day after its posting. In addition, in early September 2018, the government detained 10 activists who organized a public protest in Tiananmen Square. Unlike the others who were released or whose family members have received notice of their detention, according to The Guardian there has been no new information on the whereabouts of the protest leader, Tan Hua, first detained on September 3, 2018.
How Does the Government Procure Vaccines?  
Currently, China has a dual system of vaccination. The first type of vaccinations, which comprise 15 distinct kinds of vaccinations, including Hepatitis B and DPT, is mandatory and fully covered by the government. The second type, which consists of vaccines such as rabies, influenza, and Chicken Pox, is voluntary and market-based, meaning that families have to pay for these vaccines out of their own pocket. The distinct pricing and procurement protocols for both systems create incentives for manufacturers in China to produce substandard vaccines.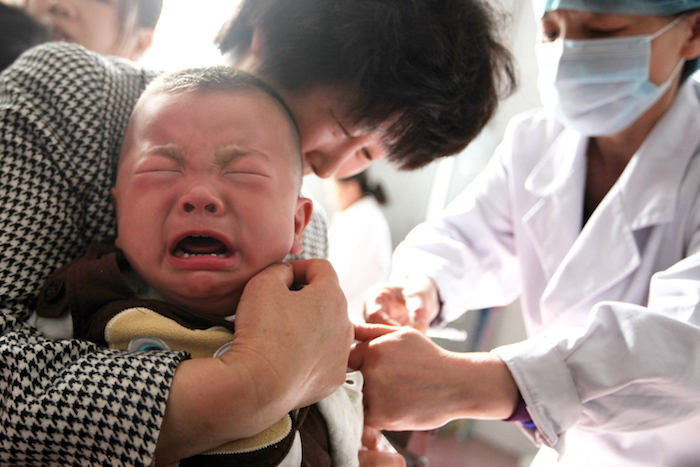 Government-funded vaccines go through centralized procurement in which provincial governments, through a competitive bidding process, select a limited number of manufacturers to mass produce vaccines. In this procurement stream, a committee of experts decides the winner of the bidding process. But in making these decisions, the committees often focus on the price that the bidders offer rather than on the quality of their products. Not surprisingly, manufacturers who offer the lowest prices often prevail in the bidding process. As a result of this intensely competitive process, manufacturers are incentivized to save costs in vaccine production and storage. 
While low prices are maintained for publicly-available, government-funded vaccines, the government permits the market-based vaccines to be sold for comparatively higher prices. Because of the relatively high profit margins for market-based vaccines, an intense competition among manufacturers ensues. Prior to 2016, the government institutions that directly purchased market-based vaccines from drug companies – County Centers for Disease Control (CDCs) and Community Health Centers – sought to buy vaccines from the bidder offering the lowest prices. Again, this caused manufacturers and suppliers to lower prices at the expense of vaccine quality. It also propelled them to offer bribes to personnel working in the County Centers for Disease Control (CDCs) and Community Health Centers.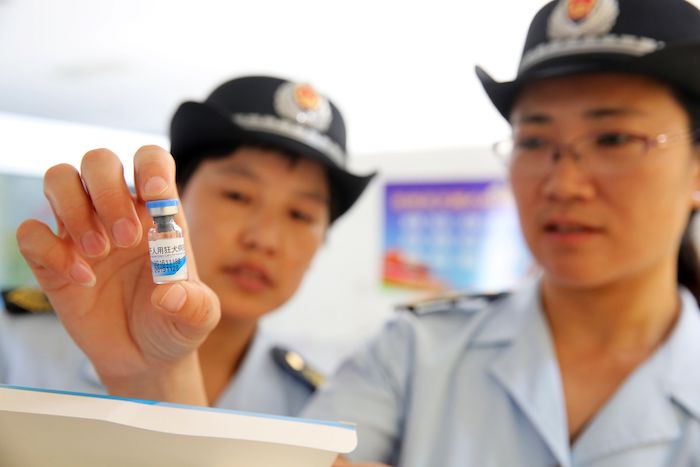 After 2016, following a high-profile vaccine scandal involving a rabies vaccine in which suppliers skipped refrigeration to save costs, the Chinese government altered the procurement system for market-based vaccines. To exercise stricter oversight over vaccines, vaccine procurement was now transferred from County Centers for Disease Control and Community Health Centers to a higher level – the  provincial level Centers for Disease Control, which are under the provincial government.    
However, even after putting this procurement procedure in place, health risks remain. A competitive government procurement process – in which the bidder offering the lowest price often wins – still provides manufacturers of market-based vaccines with incentives to lower their prices.
Meanwhile, drug manufacturing is a costly activity.  Research and development (R&D), vaccine ingredients, and production are all costly. In addition, vaccine shelf life is relatively short – three years for Hepatitis B and rabies from the date of manufacture. And, in China's case, shelf life is further shortened because the procurement of both government system and market-based vaccines normally takes place only once a year. To minimize the financial risks associated with vaccine manufacturing, some manufacturers significantly reduce funding for R&D, leading to the production of low-quality vaccines. Consequently, the health risks for users can be very high.
Government Leniency Vis-à-Vis Culprits in Vaccine Scandals
Another factor that led to the recurrence of vaccine scandals in China was the authorities' leniency towards the executives responsible for more than a decade. Only after the publication of The King of Vaccines and the ensuing public uproar in July 2018, did the Chinese government mete out severe penalties to those implicated in the scandals.
Why was the government lenient towards the 'Kings of Vaccines'? The Chinese Communist Party (CCP) prioritizes economic development, and it rewards local officials who are able to generate high GDP growth. According to China experts, Gunter Schubert and Thomas Heberer (2017),[1] local governments are dependent on entrepreneurs for sustaining high levels of economic growth. Because of these relationships of dependency, local government are likely to protect successful entrepreneurs or companies such as Changsheng. 
What's more, in the 13th Five Year Plan (2016-2020), the government designated biotech as one of China's Emerging Strategic Industries, and it also granted leading companies within the sector preferential tax treatment. Changsheng received this favourable treatment from the government of Jilin Province.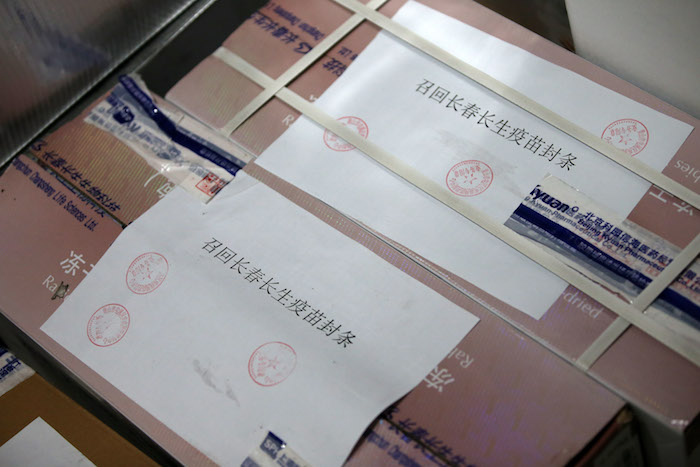 The company's success drew the attention of state leadership. During the 1990s, there were several high-profile visits to Changsheng facilities, which included leaders such as incumbent President, Jiang Zemin, then-Politburo Standing Committee member, Hu Jintao, and then-Party Secretary of Jilin Province, Zhang Dejiang. These visits were part of the regime's efforts to promote development and showcase success, and may have contributed to a sense of tacit approval on the part of the government.
Implications of Vaccine Scandals for China
Recently, The New York Times produced a series of reports on issues that afflict China's medical system, including a shortage of family doctors, rising costs of health-care services and pharmaceuticals, administrative bottlenecks in drug approvals, and lax enforcement of regulations vis-a-vis private hospitals. If we take these problems and the vaccine scandal together, we can observe multiple causes of public concern with China's medical system.
This predicament might spell trouble for the CCP. Since the outbreak of SARS in 2003, which revealed the inadequacies of China's health-care system [2], the regime has made great efforts to overhaul China's medical system, including the establishment of insurance programs to provide universal access to medical services, construction of primary care facilities in rural areas, pursuit of policy measures to render pharmaceuticals affordable to poor populations, and the opening up of public hospitals for private investment. But changing a medical system as complex as China's takes time. In the meantime, the public is disappointed with China's health-care reforms, and this might further erode trust in the government.
One of the shortcomings of China's recent series of health reforms enacted during the 2000s and 2010s has been the absence of a legal commitment on the part of the government to provide clear standards for health provision. However, China is now drafting a new Basic Health Services and Health Promotion Law, which unequivocally states that the right to health is a fundamental human right. Furthermore, to address problems laid bare by recent vaccine scandals, the most recent version of the draft law added provisions to strengthen the management of vaccines.
This law could be the start of improved policies to enhance the enforcement of regulations over China's pharmaceutical industry. But this process too is likely be incremental, unfolding over a long period of time.
---
Endnotes:
[1] Gunter Schubert and Thomas Heberer. (2017). "Private Entrepreneurs as a 'Strategic Group' in the Chinese Polity," China Review. 17(2), 295-122.
[2] This information is taken from Drew Thompson's chapter, "China's Health Care Reform Redux," in China's Capacity to Manage Infectious Diseases - Global Implications: A Report of the CSIS Freeman Chair in China Studies (2009).
The views expressed here are those of the author, and do not necessarily represent the views of the Asia Pacific Foundation of Canada.