At a press conference on May 29, China's Premier, Li Keqiang, emphasized that one of the country's current priorities is to create jobs for the 8.47 million university graduates who are joining the job market in June 2020 – one of the most challenging markets for new grads in decades. In the first quarter of 2020, China's gross domestic product (GDP) shrank by a historic 6.8 percent due to the COVID-19 outbreak, and the economy is still struggling to recover.
With so much uncertainty in the economy, Chinese companies are postponing their hiring plans. Data released by a major recruitment platform in China shows a 49 per cent decrease in job postings for recent graduates compared to last year. And according to a survey conducted by a leading Chinese online recruitment company published on April 10, a staggering 94 per cent of future graduates expressed some degree of anxiety about their employment opportunities.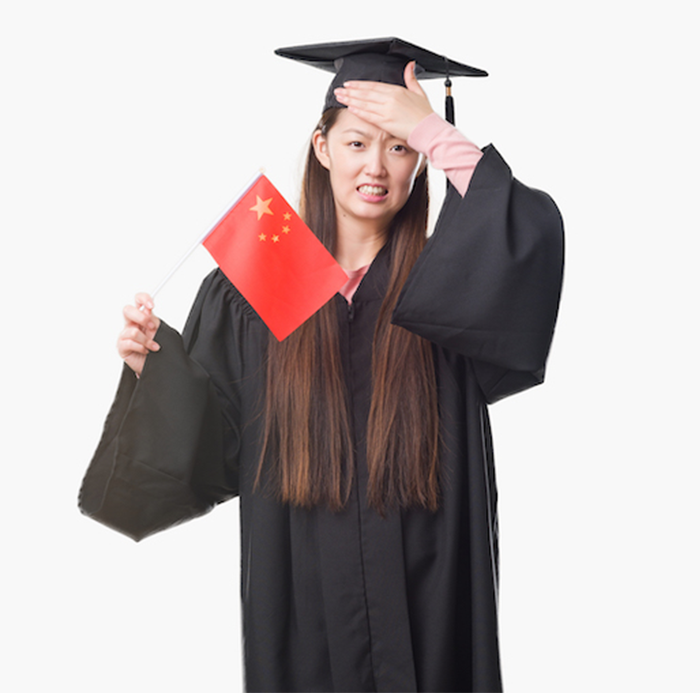 Both the central government and provincial governments have taken various measures to create new job opportunities for these university graduates, including a combination of state and public sector expansion and market incentives targeting the private sector to induce university graduate employment.
Public sector employment and hiring incentives for small businesses
Hubei province, the epicentre of the COVID-19 outbreak, has been hit the hardest economically. It reported a 39.2 per cent GDP contraction for the first quarter of 2020. Known for its abundance of higher education institutions, this province of about 60 million residents is now facing the unique challenge of helping about 450,000 graduating students from local universities to find jobs.
In response, the Hubei Provincial Government announced that it would expand the number of recruits to the government bureaucracy by 20 per cent. It also pledged to create 20,000 new public sector positions, including teachers, community workers, and medical personnel, mainly in Hubei's rural areas. And for the graduates who will remain unemployed, the province will extend their student status for two years, allowing them to keep some of their student benefits while continuing their job search while also participating in next year's recruitment cycle.  
In addition to increasing opportunities in the public sector, the Hubei Provincial Government announced that it would increase funding to help micro, small and medium enterprises (MSMEs) hire recent graduates. The government also announced that it would cover social benefits costs, such as pension and health-care benefits, for these new employees. Following Hubei Province, a similar set of policies has been adopted by other provinces in China.
'LinkedIn Premium' for all: taking recruitment online
On the national level, the Chinese central government is leveraging its ability to mobilize national resources to help recent graduates from all over China find their first jobs. Recruitment fairs, the most popular channel for Chinese students seeking employment, have been cancelled due to social distancing measures, and the government is helping to take them online. On February 28, the Chinese Ministry of Education announced that it has been working with the five largest online recruitment sites (China's equivalents of LinkedIn or Indeed.com) to expand their job postings for the class of 2020 and provide premium services free of charge.
The education ministry has also rolled out a '24/365 Online Recruitment' platform (24 hours a day, 365 days a year) with centralized job postings for recent graduates. Jobs posted by each recruitment site will be recorded by this central database, and then be cross-posted widely. Since it is a government initiative, the new platform has access to information such as employers' business licenses and students' enrolment records to reduce the likelihood of employment fraud.
These online recruitment platforms have posted more than two million jobs since their inception and experienced a 30 per cent increase in resume submissions every week. To protect the privacy of students and employers, the platforms are also working to develop remote hiring applications, including testing and video interview features.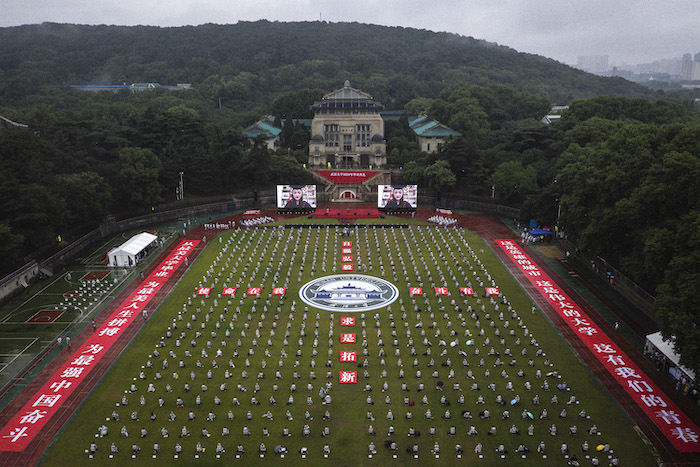 Students from Hubei Province are also facing discrimination in the labour market, as many employers still associate these workers as potential COVID-19 carriers. In response, the central government has stepped in with aggressive measures to maximize employment opportunities for Hubei graduates. On April 15, the Chinese Ministry of Education paired 48 universities across the country, including some of China's best universities, with 48 counterparts in Hubei Province. The universities will share their online recruitment platforms, training and internship programs, career counselling services, and online conferences to discuss market opportunities with their Hubei counterparts. Under this support program, for example, Wuhan University is paired with Beijing University.
This collaboration allows graduates of Wuhan University to register with an online platform normally reserved for students from this more prestigious university, connecting Wuhan graduates with Beijing recruiters. This measure has reportedly already had a significant impact. According to Chinese media, by late April 2020, 4,100 Wuhan University graduates had signed contracts with employers through the platform.
Will these ambitious employment plans succeed?
The Chinese government is genuinely interested in securing employment opportunities for university graduates, as Party leaders know from experience that resentful youth can spell political trouble. Employment means political stability, and China's leaders described the problem of graduate unemployment as a matter of "paramount importance." But these ambitious schemes to attain quick results have obvious pitfalls.
For one thing, the policies need to be aligned with the preferences of university graduates. Teachers at village schools and medical personnel at low-tier medical facilities, both of which are low-paying positions, have never been the most sought-after jobs for China's university graduates. To be able to attract recent graduates to these jobs, the government must adjust its remuneration schemes and enhance investment in rural and urban community education and health facilities. Without sweeping structural changes, quick fixes, such as an expansion of the number of jobs, are unlikely to succeed.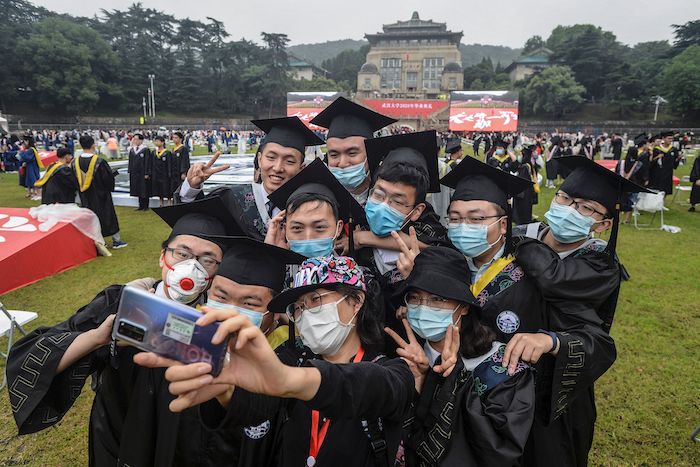 It is also unclear whether the wage and benefit subsidies promised by the central government will be enough to incentivize Chinese MSMEs to hire recent graduates. Due to the increasing number of university graduates competing for the same positions within the private sector, it had become cheaper for companies to hire these graduates. Among the university graduates who found employment in 2019, 60 per cent earned the same or less than a migrant worker or a delivery person, according to data released by online job board Zhaopin.com.
What will ultimately hinder Chinese private companies from hiring this year's surplus of recent graduates is the uncertain economic outlook in a post-COVID-19 economy. Creating meaningful and lasting jobs for Chinese grads will require a more systematic change in China's economy, including policies to level the playing field to enhance the competitiveness of MSMEs in the Chinese market, and, ultimately, make these struggling businesses an attractive workplace for university graduates. Additionally, a major overhaul in university education curricula in a manner that furnishes graduates with tangible job market skills is also likely to improve students' prospect in this challenging job market.