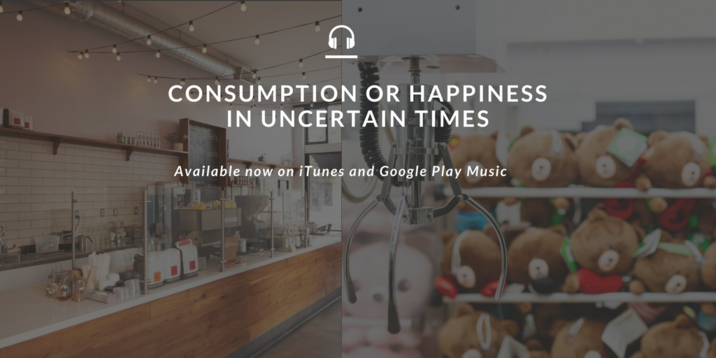 Welcome to the Asia Pacific Foundation of Canada's new podcast series about youth cultures in East Asia. Over the next several weeks, join co-hosts Justin Kwan and Linda Qian as they travel across five cities in East Asia: Shanghai, Taipei, Hong Kong, Tokyo and Seoul, to listen to the voices of millennials and learn more about contemporary East Asia through their views and the stories of their own lives.
The Youth Element is now available on iTunes and Google Play Music! 
The Youth Element Ep 6: Consumption or Happiness in Uncertain Times
Millennials are getting a lot of flack for their #sorrynotsorry lifestyles, attitudes, and spending patterns – as evidenced by the now-infamous #avocadotoast debate. But in a (post)neoliberal world, where economies, housing markets, and job markets worldwide are still reeling in the aftershocks of the 2008 financial crisis, millennials find themselves living in economic uncertainty and precarity. Indeed, wherever you're situated, and whatever your so-called millennial "vice" is – be it avocado toast or artisanal coffee beans – there is an undeniable running theme of millennial frustration that we can all relate to. Today's youth are eager to seek out some sort of meaning or escape from societal stresses and burdens, which are oftentimes beyond their control.
While youth around the world are going through a lot of the same struggles, in this episode of The Youth Element, join co-hosts Linda and Justin as they explore every day activities, youth spaces, and even trendy #hashtags to better understand how youth across East Asia are responding to similar socioeconomic pressures in the context of their respective cities – be it through retail therapy, overt political activism, or sharing a collective rant with pals over cake.
ADDITIONAL READING:
South Korea
Taiwan
The views expressed here are those of the author, and do not necessarily represent the views of the Asia Pacific Foundation of Canada