Demand for telemedicine services around the world has skyrocketed with the outbreak of COVID-19. The smartphone applications behind many of these services have been praised for their ability to provide a safe and convenient way to screen for COVID-19 symptoms without exposing health-care workers. These readily-available apps have also been deployed to provide continuing services to non-COVID patients, and to reduce the burden on clinics and hospitals, leaving space for other urgent needs. The potential proliferation and heightened use of app-based health services in a COVID-19 and post-pandemic world have implications for a wide range of policies, from health care to privacy.
Indonesia, Southeast Asia's largest digital economy, possess a rapidly developing health technology ecosystem and presents an interesting case study for other countries, including Canada, as they consider the future of their health-care sectors.
Apps as building blocks of the health-care system
When COVID-19 reached Indonesia in early March, the immediate concern was how the domestic health-care system would cope with a pandemic. According to the Ministry of Health, Indonesia has a little over 300,000 hospital beds, concentrated on its most densely populated island of Java. That translates to 1.2 beds per 1,000 residents nationwide, far below other populous emerging economies, such as India, which has 2.7 beds per 1,000 residents. The country also faces a doctor shortage, with about four doctors per 10,000 residents. Moreover, Indonesia's health care capacity varies greatly along urban-rural and regional divides, with western cities like Jakarta having significantly more facilities and doctors than rural areas, particularly in the eastern provinces and smaller islands.
To address these challenges and prepare for COVID-19, the government invested 75 trillion rupiah (C$7 billion) in purchasing medical equipment such as personal protection equipment (PPE) and ventilators. It also built a new hospital on Galang Island and converted an Athlete Village in Jakarta into an emergency facility to house COVID-19 patients. As Indonesia continues to struggle with just under 20,000 active cases, the government has also encouraged people to seek medical help through the country's emerging health technology applications.
Indonesia already possesses a sophisticated and thriving health technology ecosystem, including a variety of tech startups providing much needed health-related services. Most notable are Indonesian tech leaders Halodoc and Alodokter, and GrabHealth (a joint venture between Singapore-based Grab and China's Good Doctor). All three run health applications providing private doctor consultations through chat or video calls, as well as the purchase and delivery of prescription medicine through partnerships with pharmacies and ride-hailing apps such as Gojek or Grab. App customers can pay out of pocket, with private insurance from partner companies, or through the startup's own insurance programs.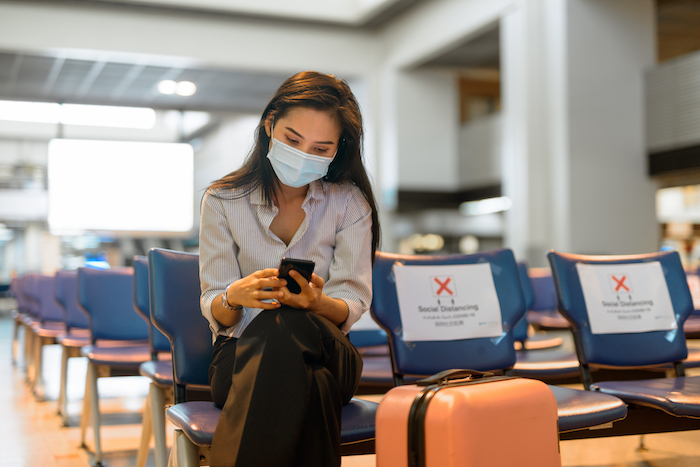 These leading tech companies are also key government partners in health. For example, in October 2019, Halodoc signed a Memorandum of Understanding with Indonesia's Health Care and Social Security Agency (BPJS Kesehatan), which manages Indonesia's National Health Insurance (JKN), the world's most extensive single-payer system. The partnership's goal is to expand the offer of digital health services to people across the archipelago, initially with Halodoc providing technical expertise and health information content for JKN's mobile application, JKN Mobile. Both apps are expected to integrate in the future to provide a variety of digital-based health-related services further.
Other expanding health services cater to health-care providers, digitizing largely paper-based processes. Medigo Indonesia provides facilities like hospitals and village clinics with outpatient management platforms to facilitate operations, including clinic line-ups, wait-times, and doctor schedules. The platform also features an appointment booking system for both staff and patients.
The pandemic gives digital health tech a boost
With COVID-19 spreading in Indonesia in March, demand for services on digital platforms rose drastically. Alodokter saw the number of website visitors and physician consultations rise significantly, and Grabhealth's daily consultations nearly doubled. By the end of March, the platform registered a 400 per cent increase in the usage of its Q&A services.
With increased app downloads and website traffic, tech companies have become the first stage of COVID-19 screening for millions of users in Indonesia. Both Alodokter and Halodoc developed COVID-19 self-assessment tools, providing users with medical guidance based on their reported symptoms. They also offer free physician calls for people to verify symptoms and determine if they require further in-person examination and testing, also facilitated through the apps. GrabHealth has officially collaborated with the Ministry of Health to provide a similar service, featuring educational material from the Ministry itself. And Halodoc has partnered with five private hospital chains in April to allow its customers to book appointments for COVID-19 tests at 20 Jakarta hospitals. The booming health technology sector has even reached private hospitals, where they provide virtual consultation and appointment-booking via smartphone applications.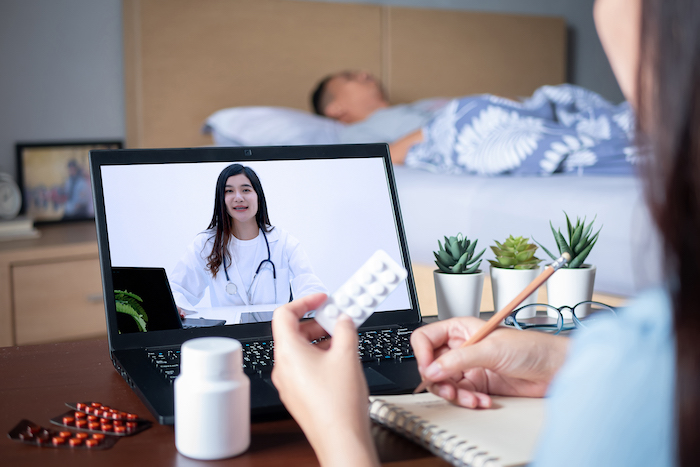 Support for telemedicine is a trend observed in Canada and around the world, but what makes Indonesia's case unique is the level of government support for these apps. President Joko Widodo and Minister of Health Terawan Agus Putranto have actively encouraged people to seek medical help through apps, promoting them as safe and convenient alternatives for people experiencing mild symptoms and for those self-isolating at home. In doing so, the government has helped alleviate the burden on hospitals, clinics, and staff at the front-lines of the pandemic, leaving more room for severe cases. Indonesia's COVID-19 taskforce has even included links to 20 telemedicine services on its website and is also collaborating with health tech firms to share aggregated data on patients and initiatives to flatten the curve.
A new future for Canadian health care?
While Indonesia has a jumpstart on digital health services when compared to Canada, it faces several challenges and has a long road ahead to integrate these applications with its expanding universal health insurance system. For example, these apps are, for the most part, still only accessible to insured people or those who can afford out-of-pocket expenses. Another challenge ahead relates to the country's digital divide – with internet penetration rates at 64 per cent – meaning a lot of people, especially in rural areas, do not have access to digital health services provided with these apps.
Additionally, Halodoc, Aldokter, and other similar apps' impacts on users' data privacy require further consideration. These companies collect and analyze the usage and health data of their customers to improve automated services. While this provides a potential benefit for end users, digital enterprises usually possess the right to use that data for commercial and marketing purposes. This capability can create unease among some users who may be reluctant to give access to their sensitive health information.
Canada has also experienced a surge in demand for virtual health care, particularly through mobile phones. Telus Health's telehealth application, Babylon, for instance, now operates in Alberta, British Columbia, and Ontario. The need to see patients remotely due to the pandemic has also pushed some doctors to adopt ill-suited teleconferencing tools like Zoom, known for lacking appropriate security. These and other cases highlight important issues around the provision of telehealth in Canada. On the subject of data use and privacy, Telus Health's Babylon has drawn criticism over privacy practices and billing rates for doctors. In terms of access and equity, only 40 per cent of Canadian rural households and 27 per cent of First Nations reserves have access to high-speed broadband internet. As Indonesia has shown, governments play an important role in digitalizing health-care services. It will be important that the Canadian government plays a key role in setting proper standards and norms on telehealth that address both privacy and equity issues. As Canada moves forward in this sector, the evolution of Indonesia's digital health-care ecosystem will be a compelling case to watch.