On March 15, 2019, China passed its new Foreign Investment Law at the dual 'Two Sessions' meeting of the Chinese People's Political Consultative Conference (CPPCC) and the National People's Congress (NPC), China's chief legislative body. The new law will come into force on January 1, 2020, replacing the Chinese-Foreign Equity Joint Ventures Law, the Foreign Capital Enterprises Law, and the Chinese-Foreign Contractual Joint Ventures Law.
China's new Foreign Investment Law is as an attempt by Beijing to establish China as an adherent of fair trade practices, to position it as a responsible participant in the international trade system, and to demonstrate that Beijing has a strong grip on its country's economy.
There are six chapters in the Foreign Investment Law covering several key topics, from investment promotion to legal obligations. There are also a number of key articles of note:
Article 4: Foreign investors will be treated no less favourably than domestic investors in the investment access stage except in areas specified in China's Market Access Negative List.
Article 16: Guarantees foreign capital enterprises' right to bid for public procurement projects. 
Article 17: Foreign companies can issue stocks, bonds, or other instruments to finance operations.
Article 22: Prohibits any administrative agency or its personnel from forcing technological transfer from foreign companies operating in China. 
Article 23: All government agencies must protect commercial secrets of foreign companies. 
Article 26: Establishes complaint mechanisms for foreign investors.
Article 39: The State will punish government employees who abuse their authority, neglect their duties, abuse their power for personal gain, or leak foreign companies' commercial secrets to others. Where criminality is constituted, the government will seek criminal responsibility in accordance with relevant laws.
Article 40: Any country or region that implements prohibitive or restrictive measures on the People's Republic of China (PRC), the PRC can take corresponding measures toward that country or region.
On paper, the new Foreign Investment Law is expected to expand foreign investors' market access to China (article 4, 16, 17) and enhance the protection of their intellectual property (article 22, 23, 26, 39).
What are China's motives?

The new law is comprehensive and wide-sweeping, but it must be viewed within the context of China's current position and future motivations vis-à-vis the global order. In other words, we must consider what China wants to achieve through this law. And why it's taking this tact now.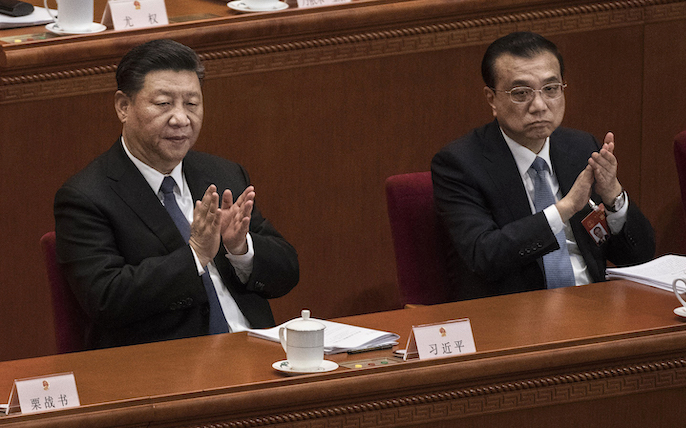 First, the move to adopt the new Foreign Investment Law is widely seen as an 'olive branch' within the context of the ongoing U.S.-China trade war. Last June, the Trump administration, citing China's "unfair trade practices," imposed a 25 per cent tariff on US$50 billion worth of goods from China. Addressing the complaint of "unfair trade practices," most prominently the forced transfer of technology for foreign companies operating in China, the new law can be interpreted as an attempt to de-escalate this conflict.
Second, this is a posture by Beijing to showcase to the world that it is no longer an outlier in the global order, but rather a power that is ready to lead. The U.S.-China trade war is part of the greater geopolitical rivalry between the two powers. As Trump continues to disrupt the global economy with isolationist rhetoric and protectionist acts, China has been busy repositioning itself as a responsible, 'open' nation willing to continue supporting and arguably leading today's international trade system.
Third, and related to the second point, this is Beijing's attempt not only to present itself as a respectable member – if not one of the leaders – of the international community, but also to demonstrate that it has a strong grip on its own economy. The weakness in rule of law in China has been consistently cited as a major challenge for foreign investors, and also a sign of China's perceived status as a second-class member of the international community. The new Foreign Investment Law seeks to assuage these concerns by confirming China as a favourable destination for foreign investment where the rule of law is upheld, and foreign investors treated fairly.
These changes were coming, it should be noted, regardless of the trade war with the U.S. and the global campaign against Huawei/5G. In fact, the draft of the law for public consultation was released in January 2015. Indeed, the new law is not merely a one-off response to China's recent challenges, but rather an attempt to tackle a greater, long-term challenge of trust-building that Beijing has been wrestling with since 1978, when Deng Xiaoping opened China's economy to the world.  
An emphasis on technology

Technology is a key element in China's new Foreign Investment Law. Beijing's ability to rapidly harness and control disruptive new forms of technology such as artificial intelligence (AI) has created much anxiety outside China, particularly in the more 'liberal' states of the West. In fact, given the intense focus on high-tech in the U.S.-China trade war, Craig Allen of the US-China Business Council said, "the trade part is incidental: it's a technology war, not a trade war."
While China presents a difficult opportunity to forgo, companies risk losing their proprietary technology due to lax enforcement of IP laws (and rule of law in general). In the absence of these legal strictures, Chinese companies have been able to appropriate the proprietary technology of foreign companies. Chinese companies, with the advantages of being local, have then been able to outpace the original owners of the technologies without consequence.
Article 22 of the new law, which prohibits forced technological transfer through administrative agency or personnel, is a direct response to concerns that foreign investors have raised for years over being 'forced' to part with their IP. According to a 2018 Wall Street Journal article, China's tactics for forced technology transfer have included "pressuring U.S. partners in joint ventures to relinquish technology, using local courts to invalidate American firms' patents and licensing arrangements, dispatching antitrust and other investigators, and filing regulatory panels with experts who may pass trade secrets to Chinese competitors." The new law directly addresses this issue.
Beijing has also faced criticism that, collaborating with its state-owned enterprises (SOEs), it targets IP theft of advanced technologies from foreign firms that it deems relevant to the national interest. The issues of forced technological transfer and IP violations are under renewed scrutiny due to the growing influence of China as a global power, and the proportional increase of fear from other countries that view Beijing as a potential threat to the existing global order. As technology – especially strategic information and communication technology – becomes increasingly important to global competitiveness, the perception of co-ordinated, even state-sanctioned IP theft has raised red flags outside China, especially in the United States.
In this context, Article 22's language around forced technology transfer is significant in that it articulates Beijing's message to the world that China is open for trade and investment as an honest broker, while simultaneously pointing to the growing importance of technology in today's geopolitics.
Reality check: issues with ambiguity and enforcement

China's new Foreign Investment Law certainly indicates China's willingness to address issues that impact foreign investors – and more broadly, the international community. But will the intention translate into real and positive change?
The law replaces three previous laws that taken collectively were more comprehensive and detailed. However, this move may ultimately lead to Beijing assigning control over the details of the law to China's regulatory bodies, which are less transparent. For instance, the law points to the "negative list" of sectors that are off limits to foreign investors. But the State Council, the chief administrative authority in China, is responsible for curating that list. Decisions about this no-go list will ultimately be made behind closed doors and left to the discretion of the regulatory body with minimal consultation. The State Council could, for example, include an item in the negative list to protect a technology that it wants to keep within China, or to favour local investors over those from abroad. Typically, an open market is vulnerable to the actions of foreign investors; if they choose to withdraw their investment en masse, they could destabilize the market (i.e. Asian Financial Crisis of 1997). The vulnerability is proportional to the importance of the sector, so technology – widely regarded as the leading driver of the future global economy – is something that Beijing would want to maintain control over. The use of the negative list is a tool that allows Beijing to do this, and provides Chinese officials with the ability to technically champion the rule of law while allowing the larger State to keep its grip on the nodes of China's economy.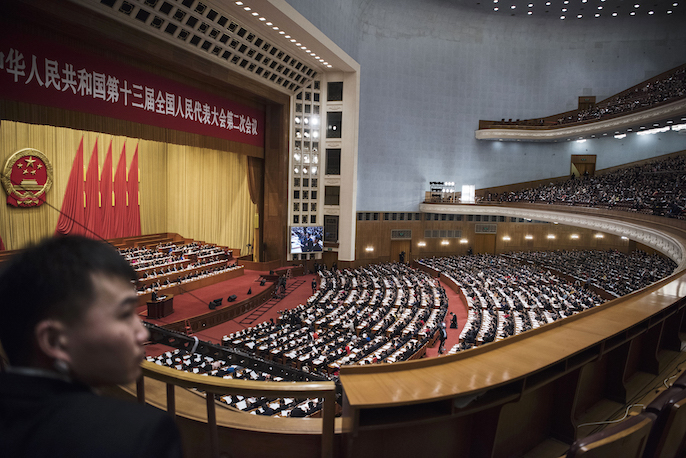 Enforcement is a key factor in this new legal calculus, and it will underpin the credibility of the promises outlined in China's new Foreign Investment Law. Technically, the Foreign Investment Law specifies that the government will punish any state employee who leaks the commercial secrets of foreign companies, and that it will also provide foreign investors with three avenues of complaint if their rights are violated, including the complaint mechanism for foreign capital enterprises, administrative reconsideration, and administrative litigation. In practice, however, the law does not protect foreign investors seeking damages or challenging local officials or their decisions. Again, due to the weakness of the rule of law in China, government and party officials hold significant influence. Foreign investors have been generally reluctant to use enforcement mechanisms to hold state officials accountable for fear of reprisal. In an interview with Reuters, Jacob Parker of the U.S.-China Business Council commented, "While the language on criminal liability [for sharing sensitive foreign company information] is positive, it will be difficult to enforce."
Similarly, the law promises "fair and appropriate compensations for expropriations for a public purpose," but leaves the key definitions – "fair," "appropriate," or "public purpose" – up to the interpretation of the judiciary, opening the process to potential political interference.
What does the new law mean for Canada?

Without substantive changes to the enforcement aspects of China's new Foreign Investment Law, pre-existing risks inherent in taking business to China – forced technology transfer, IP expropriation, or unfair treatment – remain. The vagueness of the law also allows Beijing to technically comply with its international commitments and project an image of openness, while continuing to maintain its influence over foreign investors for use as potential leverage in its broader dealings with other state players.
The Canada-China Foreign Investment Promotion and Protection Agreement (FIPA), which came into force in 2014, establishes the rights and obligations of both governments and investors, and specifies that both Canada and China are obligated to treat the other's investors at least as favourably as they treat their own and other nations' investors. However, the new Foreign Investment Law does not clarify China's obligations under agreements like FIPA, and further defers resolution of complaints and conflicts to regulators, leaving Canadian investors vulnerable to political decisions.
Further, consider Article 40, the 'tit-for-tat' text that imports the retaliatory measures typically used by China in the context of trade into the sphere of investment. Compared to trade, however, what is an "appropriate" corresponding measure in the investment sphere to countries that have taken "prohibitive" or "restrictive" measures against Beijing is less clear, and left to the discretion of Beijing. Article 40, in its own way, clarifies Beijing's approach to trade and investment as a potential leverage point in its dealings with foreign governments.
Canada is all too familiar with China's willingness to insert retaliatory measures into its trade dealings as a form of broader political leverage. Beijing has been swift in responding to the arrest in December of Huawei CFO Meng Wanzhou in Canada on a U.S. extradition request. It arrested Canadians Michael Korvig and Michael Spavor and sentenced Canadian Robert Schellenberg, serving a jail sentence on drug charges, to death. Further, a regulatory body – China's customs administration – banned the import of Canadian canola, citing problems with "hazardous pests," while the real pest is more likely political. In the past, Beijing deployed a similar strategy against South Korea, banning tourism to South Korea in retaliation for that country installing an American missile defence system.
Ultimately, as Canada continues through a period of tension with Beijing, the analysis of the new law highlights the realities of engagement with China – that a working political relationship with Beijing is a prerequisite for any kind of engagement under its jurisdiction. The Foreign Investment Law does not mitigate risks for Canadian investors if the political relationship with Beijing remains rocky. In all fairness, Beijing has been attentive to the needs of foreign investors and it has shown earnestness in improving its business environment. The intent behind the new law should not be dismissed out of hand or cynicism. It does, however, not change the fact that success in China depends greatly on relationships – and therefore, careful navigation of the political.
The authors would like to thank Professor Pitman Potter for generously taking the time to talk about China's new Foreign Investment Law. The analysis and opinions expressed herein, however, are those of the authors and not Dr. Potter.
The views expressed here are those of the authors, and do not necessarily represent the views of the Asia Pacific Foundation of Canada.